Documents and certificates
Correct documentation
Depending on the type of vehicle, transportation method and final destination you will require additional documentation when you want to import/export a vehicle. Our after sales team knows exactly what tyes of document you require, based on their experience in exporting and importing vehicles on a daily basis. They are happy to advice you and help you avoiding common pitfalls in the export process.
We work with local authorities to ensure you get the necessary documents and certificates delivered within the shortest timeframe possible.
There are many different types of documents one can need, but we have listed the most common ones below. Our salesteam can always provide you with additional information about any document you would require.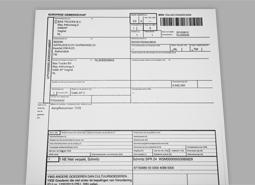 EX-A Document : Exportdocument
Required for exporting a vehicle to a non-EU country, to avoid paying VAT on your sales invoice. We can generate this document for you as a standard service. It will needs to be stamped at customs prior to the vehicle leaving the EU.
Price: FREE!
Delivery time: Instantly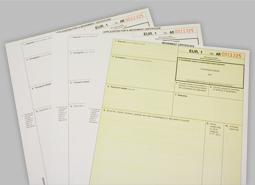 Eur-1 Certificate
The Eur-1 certificate gives the importer in the destination country the right to get discount or even exemption from import duties. It's valid in all countries that are part of the EU trade agreement.
Price: € 150,-
Delivery time: 1 week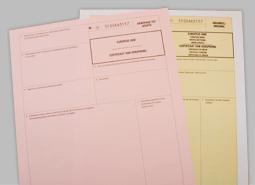 Certificate of origin
A certificate of origin is a commonly used document of origin and shows in which country a truck or trailer is produced. In some countries the certificate of origin is desired to speed up or simplify the import of your truck or trailer.
Price: € 150,-
Delivery time: 1 week
Homologation (type approval)
Vehicles that originate from a country outside of the EU might require additional documentation in order to be approved for driving within the EU. Our standard homologation document can be useful in these types of situations.
Price: € 125,-
Delivery time: 4 working days